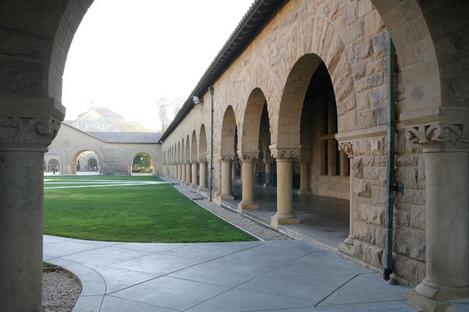 Stanford University was founded by Leland Stanford (U.S. Senator, California Governor) and his wife, Jane Stanford, in the late 1800's. The campus sits on over 8,000 acres of land. It's currently the second largest university in the world in terms of acreage.
ART
Art enthusiasts will enjoy touring the galleries at the Cantor Arts Center, strolling through the Rodin Sculpture Garden, visiting the student art gallery or walking around campus to view our 42 freestanding outdoor sculptures.

HISTORY
If you are interested in history, visit the collection on the Stanford family and University history in the Cantor Arts Center or venture out to our Historic Red Barn. Constructed in 1878-79, the Red Barn is one of the few surviving structures on campus that predates the University's establishment and is a Registered Historical Landmark.

SPORTS
Sports aficionados should visit our premier athletic facilities such as the Avery Aquatic Center, Cobb Track and Angell Field, and our Athletic Hall of Fame.

OUTDOOR ACTIVITIES
Have a picnic in the Oval, take a self-guided Outdoor Sculpture Walk, hike in the Stanford Foothills, walk, bike or run on miles of scenic paths, or venture out to the Mausoleum and Angel of Grief , or Cactus Garden.
Stanford University
450 Serra Mall
Stanford, California 94305
650-723-2300
---